All cassettes are sold out, but new releases are on the way. Stay tuned! Thanks for your interest and support.
Tranquility Tapes at The Stone Poster
Edition of 50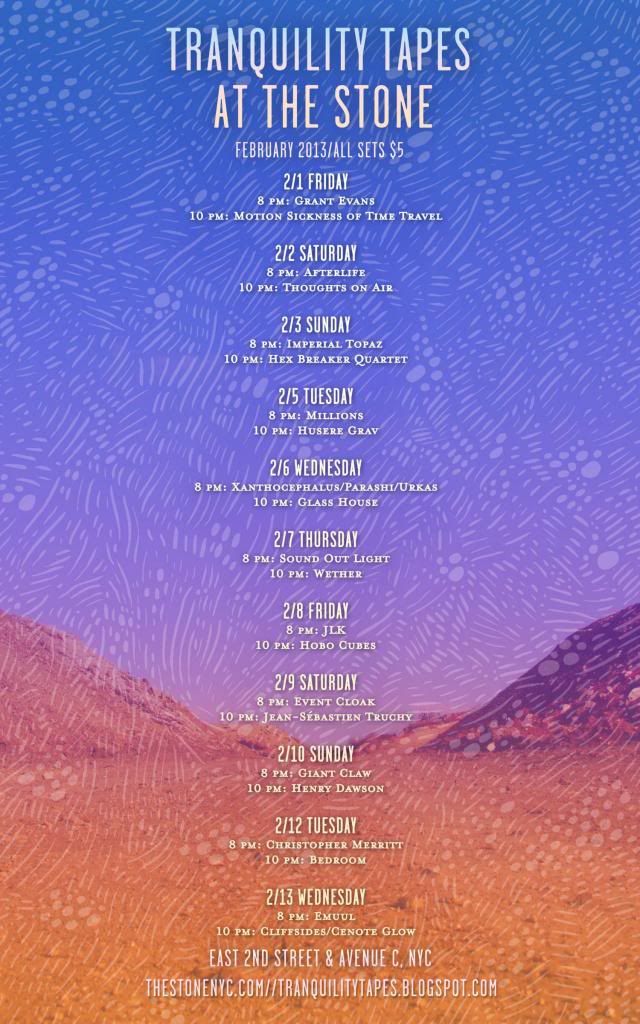 Limited edition 10" x 16" poster designed by Caroline Teagle printed in full color on heavy card stock for the Tranquility Tapes-curated series at The Stone that took place in February 2013 in NYC. Ships rolled up in a tube. Very few remain.